A

s

a workshop of

WSSE

, the

2nd International Conference on Big Data and Computational Intelligence

is to be held in

Xiamen, China on September

28-30

, 2022.


BDCI 2022 with the theme of "Big Data and Computational Intelligence", is a premier forum for the presentation of technological advances and research results in the fields of big data and computational intelligence in daily life. It will bring together leading engineers and scientists of Computational Intelligence in Big Data, Computational Intelligence for Wireless Systems, Computational Intelligence in Internet, etc of Everything from around the world. It will be a platform for communication and share of the cutting-edge ideas and technologies development.

The conference sets with different roles. The International Technical Committee is in charge of paper review. The Organizing Committee with the SCIEI conference management department are in charge of the preparation, organization and operation of the conference.

Looking forward to seeing you onsite the conference BDCI 2022, Xiamen, China.
---
Paper/Publication submission

final

deadline
Abstract/ Presentation submission

final

deadline

August 20, 2022

August 20, 2022

Paper/Publication acceptance notification
Abstract/ Presentation acceptance notification

August 30, 2022


Five working days

Final

Registration Deadline
Camera Ready
September 10, 2022
September 10, 202

2
Publications
---
All the papers will be peer reviewed by experts. The review result comes out in 15 to 20 days.
Accepted and presented papers will be published by Conference Proceedings with ISBN 978-1-4503-9695-0. Published papers are expected to be submitted for inclusion into EI Compendex, Scopus and other academical databases etc.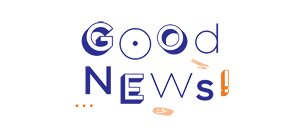 BDCI 2021 published papers archived online
, and indexed by EI Compendex and SCOPUS.(
More
)
Submit Now
---
An account is needed. Please register first, if you do not have one.
Full paper submission can be published in proceeding after reviewing and registration. (Template Download)
Abstract can be included in conference program and make presentation only. (Template Download)
To update new version, please mail conference secretary or update it via submission system.
Organizing Committee
---
Conference Chairs
Jin
Gou
Huaqiao University
CN
Kang
Zhang
University of Texas at Dallas
US
Conference Co-Chairs
Hui
Tian
Huaqiao University
CN
Yulin
Wang
Wuhan University
CN
Program Co-Chairs
Wentao
Fan
Huaqiao University
CN
Yonglei
Tao
Grand Valley State University
US
Jianhong
Zhou
University of Electronic Science and Technology of China
CN
Emanuel
Grant
University of North Dakota
US
Award Chairs
Jing
Wang
Huaqiao University
CN
Jialin
Peng
Huaqiao University
CN
Read more
Sponsored by
---

Co-Sponsored by
---

Technical-Supported by
---

© BDCI 2021-2022 | Xiamen, China | Email: bdci@sciei.org